By tapping through My orders > Order details and clicking on the eye icon corresponding to the product, you can review and/or reorder a product that's already been sent to print.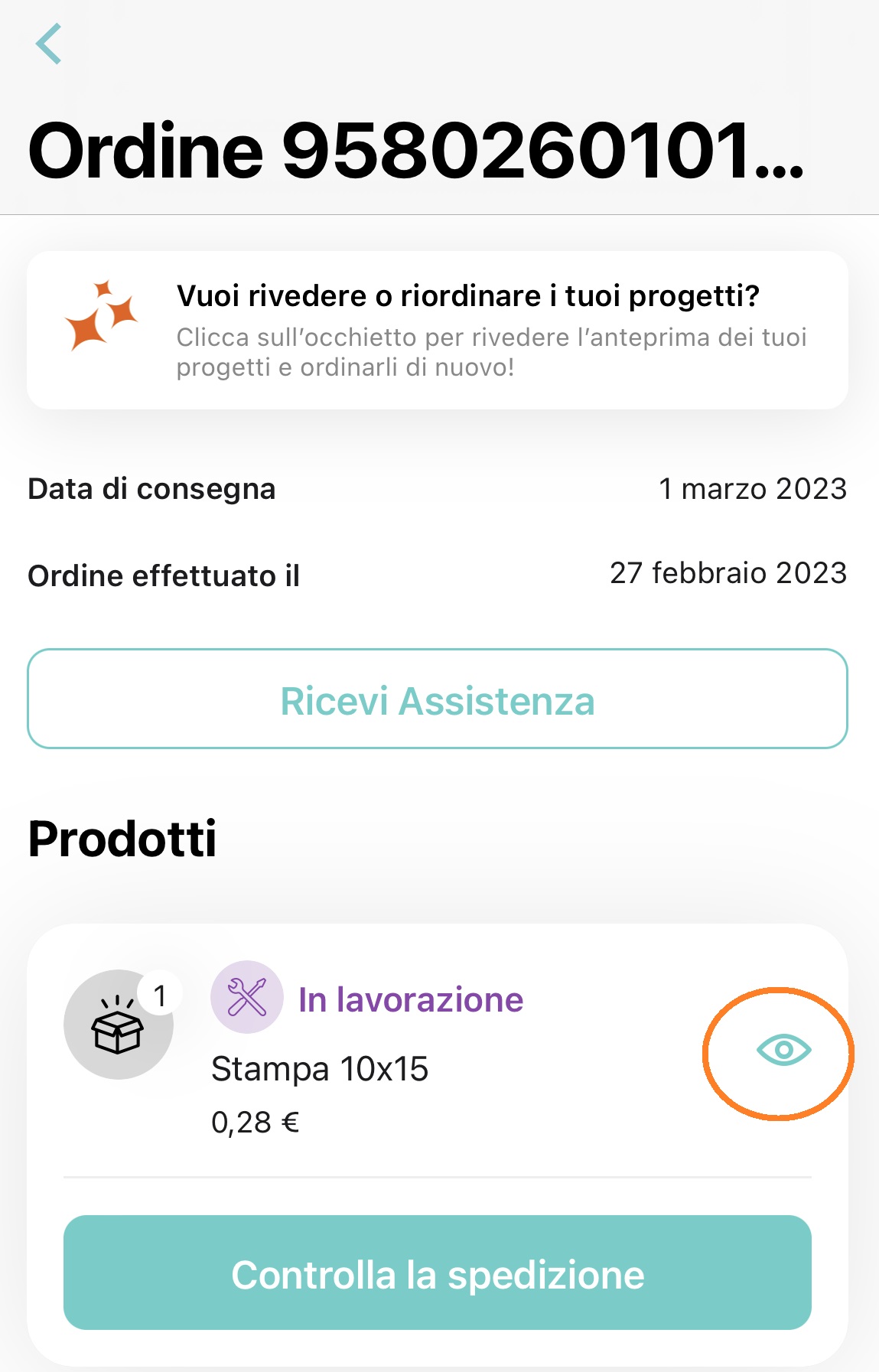 Clicking on the eye icon opens a preview of the project that's been sent to print, and you can click on Reorder to reopen the project in edit mode and add it to the cart to buy again (it will create a new order).

N.B. If the project that you want to reprint contains photos that you've deleted or moved from your device, you will have to replace them in order to reorder. Projects will be visible and available to reprint for 30 days, even after uninstalling and reinstalling the app. The important thing is to log in with the same credentials that you used when you placed the original order.