If you see "Oops! Something went wrong! An error occurred" after clicking on the Google Photos source, we suggest that you: open the PhotoSì app, click on the three lines in the top left, go to the "Photo source" section and click on "DISCONNECT" next to Google Photos.

You can now create a new product by adding images from your cloud.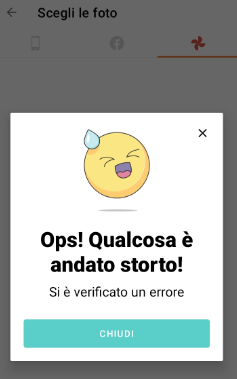 However, if the "Something went wrong!" error appears, then we suggest getting in touch via the "Need help?" section, which you can find on the app menu.